December 17, 2017
Today in aviation history December 17, 1903 we look back at the "First Flight"...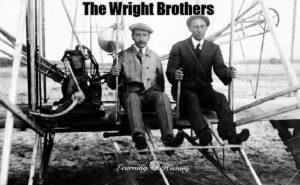 17 December 1903, 10:35 a.m.: Orville and Wilbur Wright, two brothers from Dayton, Ohio, had been working on the development of a machine capable of flight since 1899. They started with kites and gliders before moving on to powered aircraft. At the Kill Devil Hills near Kitty Hawk, North Carolina, they made the first successful flight of a powered, controllable airplane. Orville was at the controls of the Flyer while Wilbur ran along side, steadying the right wing. The airplane flew 120 feet (36.6 meters) in 12 seconds.
Three more flights were made that day, with the brothers alternating as pilot. Wilbur made the last flight, covering 852 feet (263.7 meters) in 59 seconds. The Flyer was slightly damaged on landing but before it could be repaired for an intended flight four miles back to Kitty Hawk, a gust of wind overturned the airplane and caused more extensive damage. It never flew again.