COMMUNICATIONS...
Vital To The Success of Any Organization


 


Machinists Activate Their Voices at 2017 Communications Conference 
HOW WE COMMUNICATE

THE COMMUNICATIONS COMMITTEE is responsible for transmitting information to our members utilizing a variety of sources including this website, newsletters, worksite fliers and leaflets as well as social media. We hope we are achieving these goals and are continuously trying to improve the frequency and delivery of our messages.
IAM JOURNAL CARTOONIST SPEAKS ABOUT HIS PROFESSION…See video below;
COMMUNICATION…….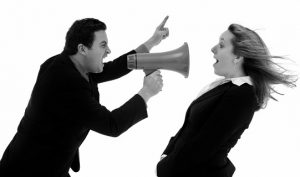 WHEN YOU ABSOLUTELY HAVE A NEED TO KNOW….IT'S OUR JOB TO INFORM YOU AND WE LOVE IT!
.
             
UPDATE ON GSA FISCAL YEAR 2018 LODGING AND PER DIEM
Article via…. Government Executive August 11, 2017
GSA to Increase Lodging Reimbursements for Feds This Fall GSA reclassified 14 areas that were previously non-standard areas as places that will be subject to the standard rate beginning on Oct. 1. Those places below are;
Redding, Calif

Cedar Rapids, Iowa

Bonner's Ferry/Sandpoint, Idaho

Dickinson/Beulah, N.D.

Watertown, N.Y.

Youngstown, Ohio

Enid, Okla.

Mechanicsburg, Penn.

Scranton, Penn.

Laredo, Texas

McAllen, Texas

Pearsall, Texas

San Angelo, Texas

Gillette, Wyo.
GSA state by state listing of per diem rates beginning October 1st for fiscal year 2018
QUESTION…What are the current government reimbursable mileage rates?
ANSWER… IR-2017-204, Dec. 14, 2017
WASHINGTON ― The Internal Revenue Service today issued the 2018 optional standard mileage rates used to calculate the deductible costs of operating an automobile for business, charitable, medical or moving purposes.
Beginning on Jan. 1, 2018, the standard mileage rates for the use of a car (also vans, pickups or panel trucks) will be:
54.5 cents for every mile of business travel driven, up 1 cent from the rate for 2017.
18 cents per mile driven for medical or moving purposes, up 1 cent from the rate for 2017.
14 cents per mile driven in service of charitable organizations.
The business mileage rate and the medical and moving expense rates each increased 1 cent per mile from the rates for 2017. The charitable rate is set by statute and remains unchanged.
The standard mileage rate for business is based on an annual study of the fixed and variable costs of operating an automobile. The rate for medical and moving purposes is based on the variable costs.
Taxpayers always have the option of calculating the actual costs of using their vehicle rather than using the standard mileage rates.
A taxpayer may not use the business standard mileage rate for a vehicle after using any depreciation method under the Modified Accelerated Cost Recovery System (MACRS) or after claiming a Section 179 deduction for that vehicle. In addition, the business standard mileage rate cannot be used for more than four vehicles used simultaneously. These and other requirements are described in Rev. Proc. 2010-51.
Notice 2018-03, posted today on IRS.gov, contains the standard mileage rates, the amount a taxpayer must use in calculating reductions to basis for depreciation taken under the business standard mileage rate, and the maximum standard automobile cost that a taxpayer may use in computing the allowance under a fixed and variable rate plan.
Via GSA….Privately Owned Vehicle (POV) Mileage Reimbursement Rates
If use of privately owned automobile is authorized or if no Government-furnished automobile is available January 1, 2018 = $0.545
http://www.gsa.gov/mileage
GOVERNMENT TRAVEL RELATED NEWS….Lawmakers have granted relief to service members and Defense civilian employees on extended government travel from a controversial 2014 department policy that reduced their per diem rates. The individual military services would have the authority to pay the full per diem available for long-term government travel for Defense employees if they choose to, under language included in the fiscal 2017 National Defense Authorization Act.
On Dec. 8, Congress sent the massive bill to President Obama who earlier had threatened to veto both the House and Senate versions of the NDAA. The service secretaries also would have the discretion to delegate that authority down to officers at the level of lieutenant general, vice admiral or above. So, for instance, the Navy secretary could delegate authority to the head of NAVSEA to provide workers with the full per diem for long-term TDY (temporary duty). The legislation also would allow the services to waive a requirement to keep and process per diem receipts in cases where it would be costly and burdensome to do so. The Defense secretary would not be able to override that authority under the provision. A November 2014 Pentagon policy resulted in lower reimbursement rates for lodging, meals and other expenses for service members and civilian employees on extended TDY. The policy reduced the reimbursement rates by 25 percent for long-term TDY of 31 to 180 days, and by 45 percent for travel exceeding 180 days. So for long-term TDY of 31 to 180 days, the reimbursement rate is up to 75 percent of the locality rate (lodging plus meals and incidentals) for each full day during that time frame; for travel lasting more than 180 days, it drops to 55 percent of the locality rate for each full day under the policy. The governmentwide standard lodging per diem rate for fiscal 2017, which took effect on Oct. 1, 2016, is $91, a $2 increase from the previous fiscal year. Meals and incidental expenses range from $51-$74 per day. So, the Pentagon's reimbursement rates for long-term TDY are below those figures, depending on the length of the stay.