THE TRANSFER OF POWER AND LEADERSHIP EFFECTIVE JANUARY 20, 2017

THE EXECUTIVE BRANCH OF GOVERNMENT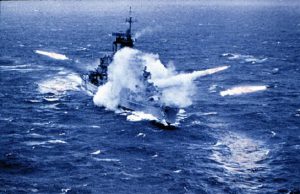 August 10th 2017 45th President says "NO MORE" to North Korea's Nuclear Missile quest "They will be met with fire and fury like the world has never seen" "North Korea has "been doing this to our country for a long time, for many years, and it's about time that somebody stuck up for the people of this country and for the people of other countries". The Question…What's Next? WILL AMERICA BE DRAWN INTO WAR?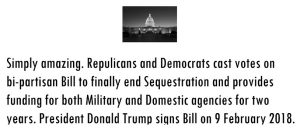 February 9, 2018_President Donald Trump signed a spending bill Friday morning to keep the government operating after some brief uncertainty about when he would do so.
"Our Military will now be stronger than ever before. We love and need our Military and gave them everything — and more. First time this has happened in a long time. Also means JOBS, JOBS, JOBS!" Trump tweeted after signing the legislation.
THE LEGISLATIVE BRANCH OF GOVERNMENT
100 Senators Republicans are the majority
435 Representatives Republicans are the majority

Republicans slightly decreased their share of seats in the House of Representatives, going from 247 to 241 out of 435 seats. In the Senate, Republicans lost two seats, going from 54 to 52. In both cases the party retained its majority. Thanks to then-Senate Majority Leader Harry Reid's decision to invoke the so-called "nuclear option" in 2013, Democrats will effectively have little power to filibuster Trump's cabinet picks. Republicans confirmed leadership of Senator Mitch McConnell (R-KY) as Senate Majority Leader and Rep. Paul Ryan (R-WI) as Speaker of the House for the 115th Congress.  Other leadership positions will be announced as the new Congress begins Jan. 6, 2017.  On the Democrat side, the Senate Democratic Caucus elected Sen. Charles Schumer (D-NY) as Senate Minority Leader for the 115th Congress. Sen. Richard J. Durbin (D-IL) will serve as party whip and Schumers' chief deputy, maintaining a role he held under outgoing Minority Leader Harry M. Reid (D-NV). Also, added to the Senate Democrats' leadership team is Sen. Patty Murray (D-WA).  She will serve as the third-ranking Democrat, assuming a new title of assistant Democratic leader.  Schumer expanded his team to include Sen. Bernie Sanders (I-Vt.), Sen. Joe Manchin III (D-W.Va.), Sen. Tammy Baldwin (D-Wis.) and Sen. Elizabeth Warren (D-Mass.). The Democrats also announced changes to the committee leadership that include Sen. Jon Tester (D-MT) as ranking member of the Senate Veterans' Affairs Committee and Sen. Patrick Leahy (D-VT) as ranking member for the Senate Appropriations Committee.
                          THE 2018 BUDGET PROPOSAL OF PRESIDENT TRUMP..A BLUEPRINT ON HOW HE INTENDS TO "MAKE AMERICA GREAT AGAIN".
Senate Majority Leaders
 
Republican Leader
 Mitch McConnell

Republican Whip
 John Cornyn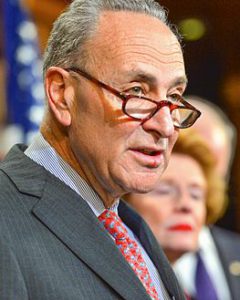 Democratic Leader Charles Schumer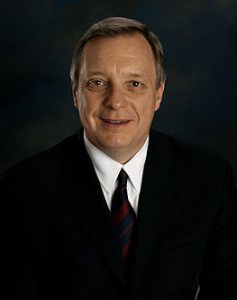 Democratic Whip Richard Durbin
Senate Minority Leaders Above

SPEAKER OF THE HOUSE PAUL RYAN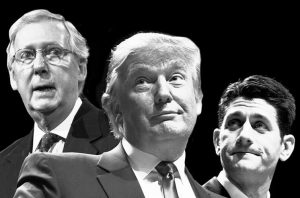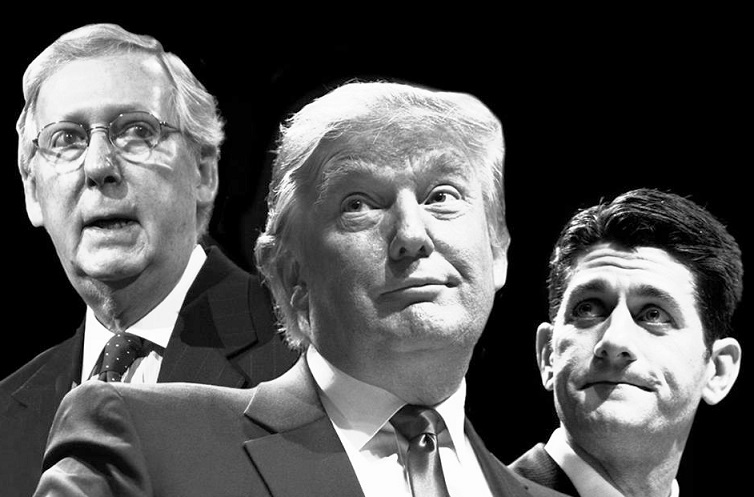 YOUR FUTURE IS IN THE HANDS OF THESE MEN. THEY HOLD ALL THE CARDS.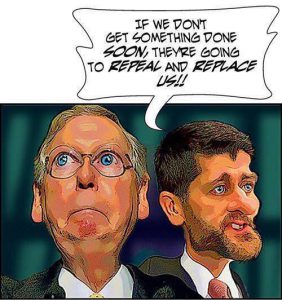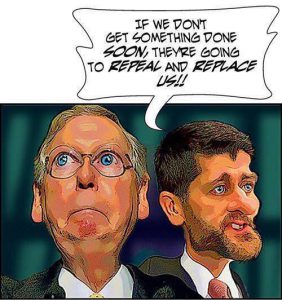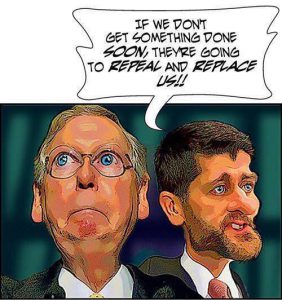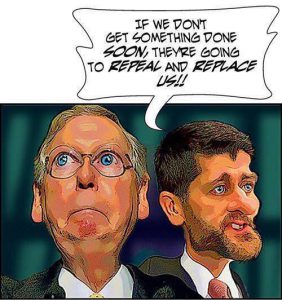 BREAKING NEWS MIDNIGHT JANUARY 20, 2018 U.S. SENATE REJECTS 3RD CONTINUING RESOLUTION PROPOSED BY THE REPUBLICAN CONTROLLED LEGISLATURE TRIGGERING A SHUTDOWN OF THE UNITED STATES FEDERAL GOVERNMENT DESPITE INTERVENTION BY DONALD TRUMP THE "DEAL MAKER".
Government Shutdown in the United States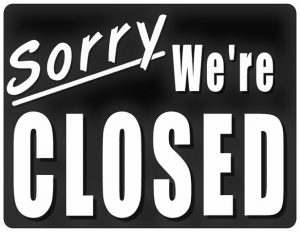 In United States politics, a government shutdown is the process the Executive Branch must enter into when Congress and the President fail to pass legislation funding government operations and agencies. If interim or full-year appropriations are not enacted into law, the current interpretation of the Antideficiency Act requires that the federal government begin a "shutdown" of the affected activities, often involving the furlough of non-essential personnel and curtailment of agency activities and services. Programs that are funded by laws other than annual appropriations acts also may be affected by a funding gap, if program execution relies on activities that receive annually appropriated funding. Although the term government shutdown usually refers to what occurs at the federal level, shutdowns have also occurred at the state/territorial and local levels of government.

Both Parties blame each other as well as the U.S. President for their failure to keep the government open
FIRST THE HOUSE REPUBLICANS FALL SHORT OF THEIR EFFORTS TO REPLACE "OBAMACARE" WITH THE "AMERICAN HEALTH CARE ACT" OF 2017 ON 24 MARCH 2017
A MAJOR ACCOMPLISHMENT FOR THE U.S. PRESIDENT AND THE GOP
Trump signs tax bill into law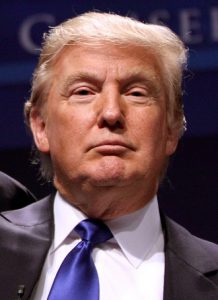 President Donald Trump signed Republicans' massive $1.5 trillion tax overhaul into law on Friday December 22, 2017.
Update_November 23, 2017..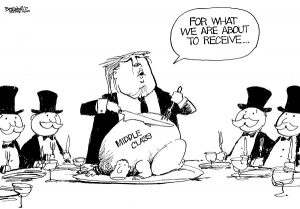 Republicans move forward with legislature to reform taxes in America. Trump promises to give "Middle Class" workers a tax cut while lowering taxes on the rich. Unions are apposed to this Bill passed already in the Congress now waiting for a vote out of the Senate.
December 19, 2017
Good or Bad the Republican controlled Senate has passed Historical Tax Legislature with a vote along party lines.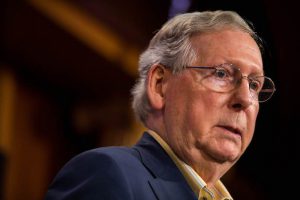 Senate votes 51-48 to approve GOP tax bill.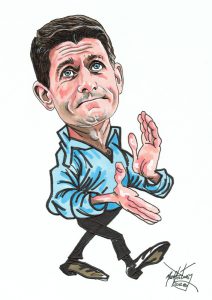 House passes massive tax package
Courtesy of THE HILL…The House on Tuesday approved the final version of the GOP's bill to overhaul the U.S. tax code, bringing Republicans closer to getting their first big legislative win with full control of government.
The tax measure easily passed by a vote of 227-203. Just 12 Republicans joined with all Democrats in opposing the bill.
.
Related Information December 20, 2017….House Republicans vote a second time and again passes GOP Tax Bill after changes made during Senate vote creates some technical roadblocks. Legislature heads to trump for signing.
December 2, 2017….
Senate passes huge tax cuts after last-minute changes; conference with House next….
Senate Republicans passed their tax bill early Saturday, so the next step will be a conference committee with the House to iron out differences with a bill that passed there on Nov. 16.
Via USA TODAY 2 December 2017
Question…What took them so long?
Republican House members finally succeed passing a replace and repeal (Obamacare)….
MAJORITY LEADERS U.S. HOUSE

MINORITY LEADERS U.S. HOUSE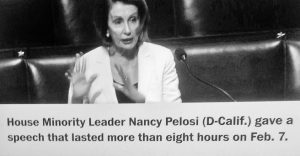 Nancy Pelosi's filibuster-style speech tops eight hours in bid to force immigration votes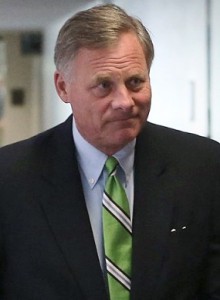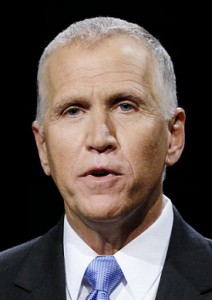 A Few key Representatives impacting 2297 in North Carolina North Carolina is a U.S. state with two senators in the United States Senate and 13 representatives in the United States House of Representatives. Each state elects two senators for staggered 6-year terms. Senators represent the entire state. North Carolina's senators are: NC US SENATORS RICHARD BURR AND TOM TILLIS.
These representatives have the most impact on our members in Eastern, North Carolina


                G.K. Butterfield                        Walter Jones                         David Price                           

115th Congress



The new Congress is the most diverse in U.S. history, thanks to Democratic women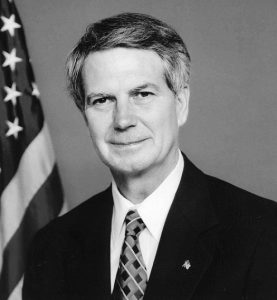 The Republican Congressman Who Defies Trump the most! 
In the video below listen to….A CANDID CONVERSATION 3RD CONGRESSIONAL DISTRICT CONGRESSMAN WALTER B. JONES
JONES APPLAUDS USMC ON 
FOX COMPANY EXONERATION
WASHINGTON, DC – Today, Congressman Walter B. Jones (NC-3) applauded the United States Marine Corps for publicly exonerating the members of Marine Special Operations Company Foxtrot who were wrongfully accused of murdering innocent civilians in the Bati Kat district of Afghanistan's Nangarhar province in March of 2007. Congressman Jones has been working with the Marines of Fox Company to get their names cleared for the past 10 years.  Their story has been chronicled in many publications, including a five-part Marine Corps Times series.
In December of 2017, Congressman Jones wrote to Marine Corps Commandant Robert Neller and asked him to take a fresh look at the case.  The commandant reviewed the matter, and in January, responded with a letter exonerating Fox Company.  The letter FINAL LETTER FROM HQMC affirmed the finding of the 2008 Court of Inquiry and clearly states that the Marines "acted in accordance with the applicable operations order, the rules of engagement, and the law of armed conflict; and that the Marines' actions on that day 'reflected sound military judgement.'"  
"These men have been to hell and back," said Congressman Jones. "They were bravely serving their country, only to have their personal and professional lives ruined by misinformation and poor timing.  I very much appreciate General Neller and his staff for taking a look at this case and reiterating that these men did nothing wrong on March 4, 2007."
The letter also states that the commanding officer of the Wounded Warrior Regiment will follow up with these Marines to ensure they receive necessary care and support.
IMPORTANT MESSAGE..Locallodge2297 and/or this site's administrator does not always necessarily agree or adopt the content or opinion of any other website or author linked from, or identified in or on this site.