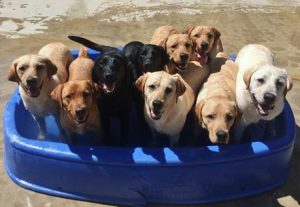 Local Lodge 2297 has been actively supporting the Guides Dogs of America Program and the California based school for the past 15 to 20 years. The lodge formed an active committee to determine methods of raising funds for this worthy cause in the early 2000s and has held multiple fund raisers with much success.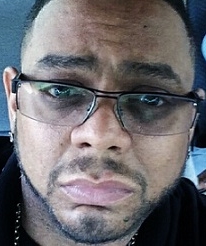 COMMITTEE CHAIRMAN RORY BROWN
ARE YOU ON FACEBOOK? IF SO CHECK THIS OUT.. livingwithaguidedog/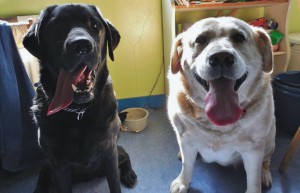 Guide Dogs of America provides guide dogs and instruction in their use, free of charge, to blind and visually impaired men and women from U. S. and Canada.
Joseph W. Jones, Sr., was refused a guide dog because of his age – he was fifty seven – but he would not accept defeat. He researched the Guide Dog Movement and with the help of the International Association of Machinists and Aerospace Workers, established his own school, one that would provide guide dogs free of charge to visually impaired people regardless of their age. The school graduated 18 guide dog teams the first year with students staying at, GDA's first trainer, Lambert Kreimer's house on South Virginia Avenue in Burbank, and Jones manning the office at the IAM local on Lankershim Boulevard in North Hollywood.
In 1952, Jones addressed the quadrennial Grand Lodge Convention of the IAM in Kansas City, Missouri. "I sincerely prayed to God for two things," Jones said. "After my wife passed away and left me with a ten year old boy, I prayed that I would be spared long enough to see this organization well established and that my ten year old boy would become a man. Both prayers have been answered. The organization is well established, it is in the hands of the International Association of Machinists and my boy is a man, and I am proud to say that today he is a member of the International Association of Machinists." Jones' prayer for a successful organization had been answered and now, ten years after he was rejected for being too old, his dream of having a guide dog partner would be realized. By the time he took a guide dog for himself hundreds of others had already been given the gift of sight because of his drive and determination. That school, now known as Guide Dogs of America, has provided guide dogs to thousands of people free of charge.
WHY WE DO WHAT WE DO