Featuring – News & Information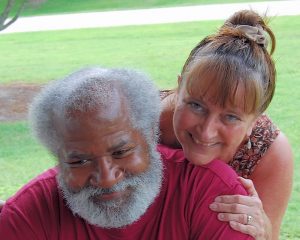 Chartered – November  20, 1967

"You could not have asked any local to do any better than what IAM Local Lodge 2297 has done in their 53 – plus years of history. Not only in the defense of our members but in defense of our nation. They have managed to not only maintain their numbers but they've grown through internal organizing. The challenges were and continue to be many, but these dedicated men and women who proudly serve our nation are professionals at their diverse trades and are determined to accomplish their mission despite frequent interruptions from the political community.

"But it's the behind the scenes work they've done, that not many know about, which really makes me proud, said Joe Greaser, Southern Territory Grand Lodge Representative and honored to call Local 2297 home. Like The Little Engine That Could, this local used its power to help stop outsourcing of federal contracts, preserving the livelihoods of our members"
Supporting Military Customers Around The Globe.
Featuring Labor's Working Women
Some interesting information and statistics;
Women still lag far behind men when it comes to holding leadership positions in the public and private sectors, according to a new American Association of University Women (AAUW).
Women currently hold only one in four positions in state legislatures and only one in five in the U.S. Congress. Even more telling is the fact that women hold only 5 percent of executive positions in the top S&P 500 companies.
"Both women and men want to have work-life balance, but in a lot of workplaces that is hard," said Miller.
When it comes to breaking bias barrier, unions provide one of the best avenues for women to achieve leadership positions. The IAM has taken the lead when it comes to women in leadership roles. General Secretary-Treasurer Dora Cervantes and former General Vice-President (retired) Diane Babineaux occupied two top IAM's positions.
For more women and workplace issues go to Working-Women