FRC East NC DoD Depot Level Facility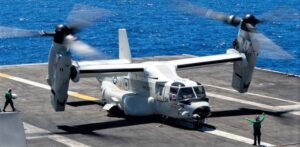 For 77plus years, the Fleet Readiness Center (FRC) East aboard MCAS Cherry Point, N.C., has played an important part in national defense. Our workforce has earned a reputation of excellence in providing world-class maintenance, engineering and logistics support for Navy and Marine Corps aviation, as well as other armed services, federal agencies and foreign governments. Our skilled workforce uses state-of-the-art technology to ensure that FRC East is without equal in providing quality, cost-effective support. Our employees take great pride in their work, and this professional spirit is evident in the high-quality products they produce. Our Values: Our values of commitment, honesty, innovation, courage and passion, enhance our ability to take care of our Customers, our People, and our Business. Our Mission: To provide Unsurpassed Service to the Fleet and Relentless Focus on Quality, Environment, and Occupational Health and Safety. Our Vision: To be the preferred provider of global vertical lift aviation industrial, logistics, and engineering support services.
Brief History
Fleet Readiness Center East began operations during World War II as the Assembly and Repair Department at MCAS Cherry Point, N.C. Planning was underway in 1941 to build an A&R to perform aircraft maintenance for Cherry Point and other nearby Marine airfields. Blueprints for the A&R were withdrawn following the attack on Pearl Harbor; the A&R's construction remained uncertain until plans to build it were reissued in early 1942. The A&R covered more than 500,000 square feet when it opened Dec. 16, 1943.
Its initial workload consisted of several well-known aircraft, including the Corsair fighter and the Mitchell B-25 and Marauder B-26 bombers. After distinguished and commendable service in the final years of World War II, the facility received its first of many name changes over the years when it became the Overhaul and Repair Department.
With the advent of the jet age, the O&R Department assumed rework duties for the McDonnell F-1 Phantom, the North American F-86 Sabre Jet, and the Grumman F-9F Cougar. During the 1950s and 60s, the O&R Department increased its service capability by adding more hangar and shop space. As a result, the department became one of the most advanced aviation rework facilities in the country, and its mission of service to the fleet continued to grow.
The facility's economic impact on the local area increased in proportion to its increased workload. Some of the aircraft repaired during this time included FHs, SNBs, F3Hs, and FJs. The O&R Department was detached from the air station in April 1967 and became known as the Naval Air Rework Facility, a separate command under the Naval Air Systems Command. Subsequently, the facility was renamed Naval Aviation Depot Cherry Point in March 1987.
During operations Desert Shield/Desert Storm in 1990-1991, NADEP provided engines, components, aircraft, ground support equipment and squadron support as well as field team deployments to various locations. In 2002, the facility received another name change when it became Naval Air Systems Command Depot Cherry Point.
Following the 2005 Base Realignment and Closure process, the facility was realigned and its named changed to Fleet Readiness Center East in October 2006. Today, FRC East is a modern industrial complex that has considerable impact on the economy of North Carolina and the communities surrounding the air station. With annual payroll that exceeds $275 million, the facility is North Carolina's largest industrial employer east of Interstate 95. The depot is the Department of Defense Vertical Lift Center of Excellence (VLCOE) and continues to provide maintenance, engineering and logistics support on a variety of aircraft, engines and components for all branches of the U.S. armed forces.
The Navy's eight Fleet Readiness Centers (FRCs), with locations on the U.S. east and west coasts and in Japan, conduct maintenance, repair, and overhaul of U.S. Navy aircraft, engines, components and support equipment.  Each year roughly 6,500 Sailors and Marines, along with more than 9,500 depot artisans at the FRCs overhaul and repair nearly 1,000 aircraft, thousands of engines and several hundred thousand components valued at approximately $4 billion. The eight (8) Fleet Readiness Centers are shown below:
FRC Northwest at Naval Air Station Whidbey Island, Wash.

FRC West at Naval Air Station Lemoore, Calif.

FRC Southwest at Naval Air Station North Island, Calif.

FRC Southeast at Naval Air Station Jacksonville, Fla.

FRC East at Marine Corps Air Station Cherry Point, N.C.

FRC Mid-Atlantic at Naval Air Station Oceana, Va.

FRC Westpac at Naval Air Facility Atsugi, Japan

FRC Aviation Support Equipment at Solomon's Island, Md.
Establishment of the FRCs is undoubtedly one of the most significant changes in Naval Aviation maintenance history. The FRCs move maintenance, repair and overhaul capabilities as close to the flight line as possible for greater efficiency, agility and speed. They provide more responsive and agile "off-flight line" repair capability by improving standardization and the ability to replicate best practices across Centers.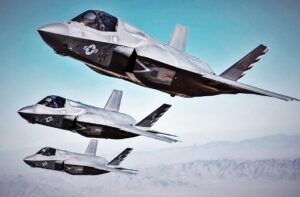 Learn more about FRC East on Facebook