Women on the sidelines-a thing of the past
Women Continue To Climb And Excel In 2022
Women are in leadership positions in virtually every progressive organization and within several American companies in a variety of occupations and a diverse number of industries. Women in the workplace by percentage fell somewhat due to Covid-19 as a number of women left the job market to take care of the kids who were out of traditional schools in a measure to mitigate the spread of the virus. Women have been able to make continuous advancements in society surpassing other minority groups. Below women of power representing different constituencies meet with the first African American and the first women Vice President, Kamala Harris, to discuss a variety of issues.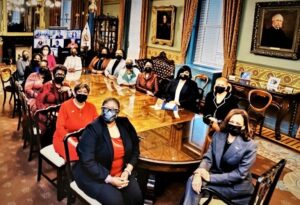 On November 3, 2020 history is made as America elects the first woman Vice President of the United States. Not only is she the first women to hold the position in our nation's history but she is also the first of Black and Indian heritage. Introducing Kamala Harris the Vice President elect.
Women in the 117th Congress
There are 141 women—(36) Republicans and (105) Democrats—in the 117th Congress. The 141 women represent the most women serving in Congress in history. The 116th Congress, which previously held the record for most women, had 132 women. There are 2 congressional races featuring women candidates that remain too close to call and one race that will be decided by a runoff election on January 5th. There will be at least 24 women in the 117th Senate—8 female Republican senators and 16 female Democratic senators. While Sen. Martha McSally lost her special election in Arizona, Cynthia Lummis won her election in Wyoming, maintaining a balance of Republican women in the Senate. The number may also change pending the special election in Georgia between Sen. Kelly Loeffler and Raphael Warnock. This number does not include VP-elect Kamala Harris, whose seat is being filled by a male, with Governor Gavin Newsom nominating Alex Padilla on December 21st.
Question – How many women were newly elected to Congress in 2020?
Answer – 26 women were newly elected in 2020—9 Democrats and 17 Republicans. Senator-Elect Cynthia Lummis (R-WY) is the only freshman woman elected to the Senate.
Question – How did Republican women do in the House?
Answer – 89 Republican women ran in the House – 13.5% (12 candidates) were incumbents while 86.5% (77 candidates) were challengers. Overall, 28 Republican women won – 12 incumbents and 17 challengers. Republican women had a net gain of 15 in the House. There is one remaining race with a non-incumbent Republican woman that is too close to call
Question – How did Democratic women do in the House?
Answer – 192 Democratic women ran in the House—57.3% (110 candidates) were incumbents while 42.7% (82 candidates) were challengers. Overall, 89 Democratic women won— 80 incumbents and 9 challengers. There is one remaining race with a non-incumbent Democratic woman that is too close to call.
Note: A record number of Black women will be entering the 117th Congress in January following a record 117 Black women running in primaries for the U.S. House and Senate.
Information Source: Politico Magazine and the Center for American Women and Politics (CAWP), a unit of the Eagleton Institute of Politics at Rutgers University.
Noteworthy – After winning elections in the 2018 Mid-Terms these 4 women of color make their mark.
The Squad is the informal name for a group of four women elected in the 2018 United States House of Representatives elections, made up of Alexandria Ocasio-Cortez of New York, Ilhan Omar of Minnesota, Ayanna Pressley of Massachusetts, and Rashida Tlaib of Michigan. All are women of color under 50, have been supported by the Justice Democrats political action committee, and are on the left wing of the Democratic Party.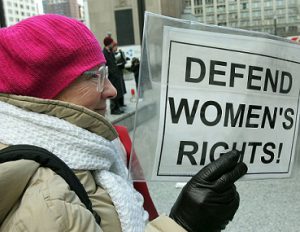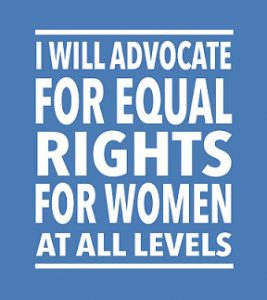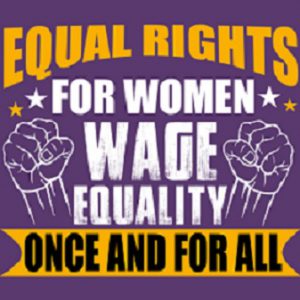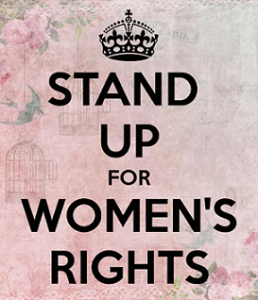 Ratified on August 18, 1920, the 19th Amendment to the U.S. Constitution granted American women the right to vote—a right known as woman suffrage. At the time the U.S. was founded, its female citizens did not share all of the same rights as men, including the right to vote. It was not until 1848 that the movement for women's rights launched on a national level with a convention in Seneca Falls, New York, organized by abolitionists Elizabeth Cady Stanton (1815-1902) and Lucretia Mott (1793-1880). Following the convention, the demand for the vote became a centerpiece of the women's rights movement. Stanton and Mott, along with Susan B. Anthony (1820-1906) and other activists, formed organizations that raised public awareness and lobbied the government to grant voting rights to women. After a 70-year battle, these groups finally emerged victorious with the passage of the 19th Amendment.
Equal Pay for Women still not a Reality
IAM Sisters Summit – IAMAW
Women Machinists from all over the United States traveled to New York City for the IAM Sisters Summit, which coincided with the United Nations Commission on the Status of Women (CSW). Delegates attended parallel meetings near the U.N. to learn about women's empowerment issues at work and at home. The Non-Governmental Organizations (NGO) CSW Forum gives activists from around the world the opportunity to discuss the theme of "Women's Economic Empowerment in the Changing World of Work," network, share strategies/good practices and lobby governments to implement resolutions and treaties.