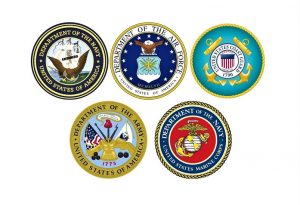 Important information for Veterans – Mesothelioma Guide

Carl Jewett is a retired naval officer (LCDR) and the patient advocacy director for Mesothelioma Guide. He also serves as the executive director of the Veterans Assistance Network and is fully accredited by the VA. After serving in the Navy's submarine force for just under 24 years, Commander Jewett retired from active duty in the Navy and assumed the executive director position at the Veterans Assistance Network. Since that time, he has helped over 1000 veterans with asbestos illnesses get approved for VA Disability Compensation and Pension. He has been married for over 30 years and has three adult children.
Below a look back at a group of original Americans that made a major contribution to the success of war efforts in the Pacific during World War II.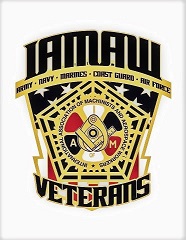 The IAM's 2021
Veteran's Service Program
The Veteran's Service Program has experienced continuous growth and expansion despite Covid-19 in 2021
Union Veterans Council 815 16th St., N.W. Washington, D.C. 20006
The purpose of the Union Veterans Council is to bring together union leaders and union members who are veterans to speak out on veterans' issues and influence public policy to improve the quality of life for U.S. veterans and their families. The two primary areas of focus for veterans are access to good jobs and access to quality health care. The Union Veterans Council will hold government officials, candidates and elected officials accountable to the needs of military veterans and their families.  The UVC will make our positions on veterans' issues known to candidates for public office and support the appointment of labor–friendly veterans to government agencies at all levels.  The UVC will also encourage union veterans to take leadership roles in other veterans' organizations and will strive to form coalitions and alliances with other veteran groups around union veterans' issues. The Machinists Union supports the UVC in ensuring veterans have a strong voice.
Veterans Service Organizations
Government Organizations
More information courtesy of the VA regarding certain health conditions that exist in many veterans who may have been exposed to dangerous substances according to the VA. Click here.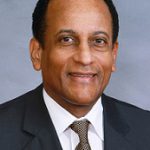 The North Carolina Governor has selected a former legislator To head the Department of Veterans and Military Affairs, Cooper has selected Larry Hall who served 16 years as a commissioned officer in the Marines and the Marine Corps Reserves. Representative Hall's decade in the North Carolina House includes serving on the Veterans Affairs Committee. Hall graduated from Johnson C. Smith University and earned his law degree at UNC-Chapel Hill. He is a lifelong resident of Durham. "Larry Hall is a true public servant who understands the issues facing North Carolina military servicemembers and veterans, both from personal experience and as a policy maker," Cooper said. benefits/NC/military/veterans
 Important Message..Locallodge2297 and/or this site's administrator does not always necessarily agree or adopt the content or opinion of any other website or author linked from, or identified in or on this site.