Southern Territory Snapshot
The Southern Territory is inclusive of many "Right To Work" states in the Southern United States. The Territory is a structural part of the International Association of Machinists and Aerospace Workers (IAM&AW), a diverse and progressive Labor Union.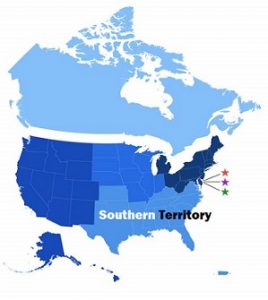 The Southern Territory is comprised of 14 states throughout the south Puerto Rico and the Virgin Islands.
Actions of the IAM President

IAM President Bob Martinez announces a new "Change In Direction"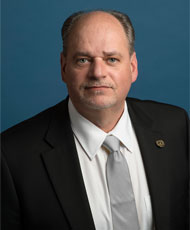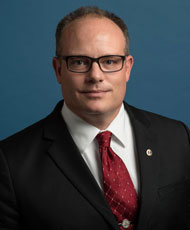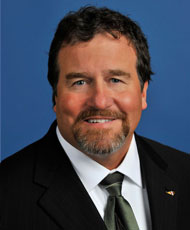 The Labor Movement in the South is steadily gaining momentum. Most of our state are right to work and success in organizing has risen as a result of key actions during the latter part of the Obama administration. As far as Machinist in southern states we remain determined to increase union density everywhere including the southern states. Click on the link below (Southern Voice)
We "R" the Southern Voice
GVP Mark Blondin Visits Spirit AeroSytems In Kinston, N.C.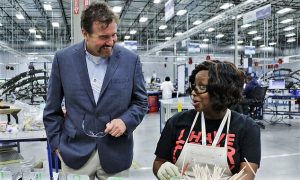 "This is the best part of my job! Meeting the members face-to-face to listen, learn and appreciate the jobs of the extraordinary men and women of the IAM. You are the reason America succeeds and I am so proud of your efforts."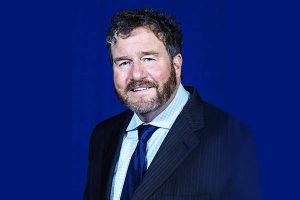 iMAIL August 31, 2017…
Time to give everyone at Fort Rucker our thanks. It literally takes your breath away when you see a helicopter in the sky over Fort Rucker in Enterprise.The sound… The engineering…The precision…There's nothing accidental on these aircraft. The Black Hawk, the Apache, the Chinook… they are workhorses… symbols of excellence in so many ways. A salute to our U.S. Military… who put their lives on the line for our freedom…and a gesture of respect to the workers who build and maintain these aircraft with their hands and their hearts.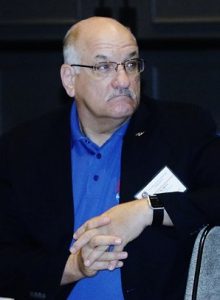 Taking time to thank and salute the "man behind the scene" in the Southern Territory. We salute a True Unionist, a True Unionist, a True Unionist, a True Unionist. Jeffrey Smith….A TRUE UNIONIST and great leader.
More News
Reps and Southern Territory Staffers meet for ORGANIZING SUMMIT in Mid March 2017. The territory has recently ramped up efforts to organize federal and SCA workers, many of whom work at military bases scattered across the South. It's reshaping and growing the IAM's footprint in the South. The union was founded in an Atlanta railroad pit in 1888. "This great union started in the South. We have roots here," said Blondin. "The members in the Southern Territory want to make sure their Brothers and Sisters in the future will have that opportunity. That's the motivation behind us looking for different and unique ways to organize in our Southern home.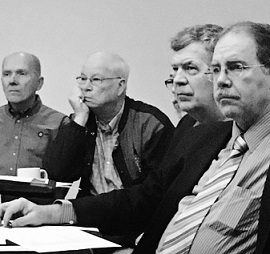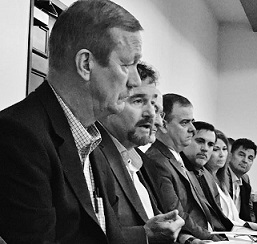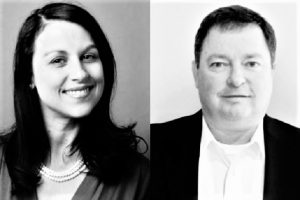 Deirdre Kaniewski & Tim Wright will take positions in the Southern Territory.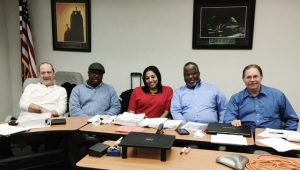 "We emphatically believe we are worth what we are asking for," says Samuel L. Lovett, a bargaining committee member at Huntington-Ingalls shipyard in Newport News, VA…More We're Still In This!!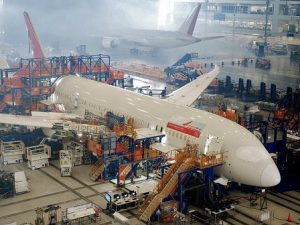 South Carolina Boeing Workers Vote Wednesday Years In The Making Effort To Unionize S.C. Boeing Workers Comes To A Vote; After weeks of Boeing management scare tactics, intimidation and television and radio propaganda ads, 3,000 workers at the South Carolina 787 assembly plants will have their chance to join the IAM on Wednesday. A "Vote Yes" rally was held yesterday to give supporters a chance to come together and get factual answers to the lies Boeing management has been spreading… Effort To Unionize SC Boeing Workers
Southern Territory Promotes Two, adds Barnwell to Staff
Southern Territory representatives Bob "Woody" Wood and James "Stretch" Little have been promoted and District 131 Directing Business Representative Robert Barnwell is joining the Southern Territory staff.
All three will be classified as Special Representatives. Wood, the Southern Territory Communications Representative since September 1999, has been promoted to Special Representative.
Wood initiated into the IAM in 1979 as a tool-and-die maker since Cessna Aircraft, a member of Wichita, KS Local 744. Wood has been in the territory longer than anyone currently on the territory staff. Little joined the IAM in 2002 while working on the F-16, F-22 and F-35 Joint Strike Fighter programs at Lockheed Martin in Fort Worth, TX. He held positions of Shop Steward, President of Shop Stewards and Negotiating Committeeman.
Little also served as a delegate to the Texas State Council of Machinists and was active on fundraising committees. Little is a second generation unionist, following in the steps of his father, a Local Chairman for the United Transportation Union in the railroad industry. Little was appointed Educator for the Southern Territory in October 2014. Barnwell joined South Florida Millwrights Local 1026 in 1986 as an apprentice and became a journeyman millwright in 1990. He joined IAM Local 1034 in 1995 when he hired on at Graphic Packaging International as a Millwright/Maintenance Mechanic. He was elected Steward in 1996, Vice President in 1997 and President in 2000.
Barnwell served as Trustee to District 131 from 1997 to 2006, elected as Vice President and Organizer for District 131 in 2006, and was elected as President and Directing Business Representative in 2014. Barnwell served as President of the Central Georgia Federation of Trades and Labor Council from 2010 to 2014 and served as Secretary-Treasurer of the Machinists Southern Pulp and Paper Conference from 2008 to 2015.
"Woody is one of the most experienced field reps in Communications in the IAM," said IAM Southern Territory General Vice President Mark Blondin. "He's been involved on the ground in some of the biggest battles of our territory for years, and is capable of handling any situation.
Since Stretch joined our staff as Educator, he quickly became an integral part of our team, handling any challenge we've thrown at him with leadership and skill.
DBR Robert Barnwell in a short time has proven his ability to wake up and shake up a District Lodge with growth through organizing, expert negotiating and servicing his contracts, and his work with the pulp and paper industry. He will fill an important area of the territory, and I want to welcome Robert to our staff. "I want to congratulate all three reps for their well-earned promotions," continued Blondin. "With the changes in the territory, I believe we are positioned to move forward with our continuing efforts in organizing new members, negotiating good contracts and servicing our members' needs throughout the Southern Territory."
November 22, 2016
IAM International President Bob Martinez today announced that on January 1, 2017, Southern Territory Special Representative Robert "Bob" Wood will take over as director of the IAM's Communications Department. Bob worked as a local lodge shop steward, district newsletter and website editor before being appointed as Communications Representative for the Southern Territory in 1999.                  
  Southern Workers Rise Up in Two More IAM Organizing Victories
The Southern Territory recently secured two more organizing victories on May 21 and now represents workers at PAE in Texas and URS in North Carolina. The organizing wins were the 10th and 11th of 2015 for the Southern Territory. The IAM's newest members at PAE perform highly-skilled maintenance work on helicopters and other equipment for the U.S. Border Patrol in Uvalde, TX. "District Lodge 776 Organizer Chubb McCrory and his team, including Business Representative Dave Ebenstein and Business Representative Joe Alviar, are to be commended for their dedication and commitment toward growing our membership in the Southern Territory and their District Lodge," said IAM Grand Lodge Representative and organizing lead Dave Porter. "We welcome our new brothers and sisters to the Southern Territory." The other recent victory was at the U.S. Coast Guard Base in Elizabeth City, NC. District Lodge 74 Directing Business Representative Larry Young, along with Grand Lodge Representative Joe Greaser, brought home this win. The new members at URS are highly-skilled Electrical Engineers, Technicians, Machinists and Helpers. Southern Territory General Vice President Mark Blondin congratulated all of the new members from URS and PAE who have now joined the IAM family. "The IAM's commitment to bringing justice and fairness on the job to all workers in the South continues," said Blondin.
39th Grand Lodge Convention Delegates
Check them out on Facebook