Written Binding Agreements
NEGOTIATIONS
Most work related conditions are subject to negotiations. The Negotiating Committee is comprised of the Executive Board members and the Chief Stewards. They are responsible for developing worker friendly proposals addressing conditions of work that directly affect Bargaining Unit Employees who are represented by Local Lodge 2297. The results of such efforts will subsequently appear in the pages of the Negotiated Agreement between the Parties.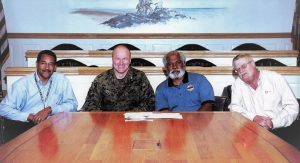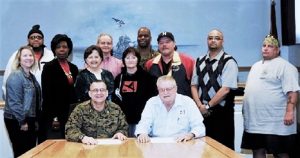 THE FRUITS OF OUR PAST LABOR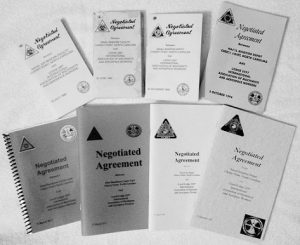 RECENT 2018 AGREEMENTS WITH BOTH DLA & FRCE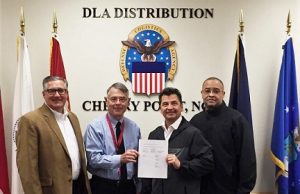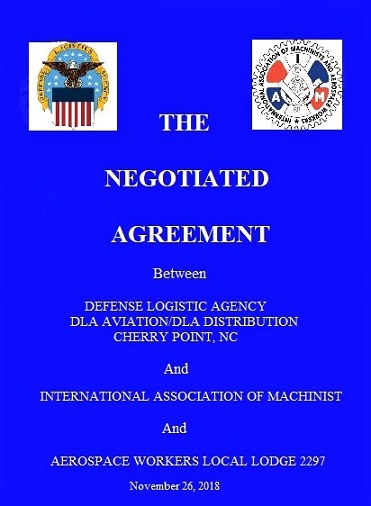 DLA CHERRY POINT/2297 NEGOTIATED 2018 CBA
DLA-2297 CBA SIGNATURE PAGE_DATED_11-26-18
DOD REVIEWED APPROVED_DLA_CBA 2018
MOA DLA CIVILIAN WELLNESS & FITNESS PROGRAM 4 Oct 2018
Mandatory Guidelines for Federal Workplace Drug Testing Programs
FEDERAL REGISTER 23 JAN 2017
FRCE-LL 2297 CBAs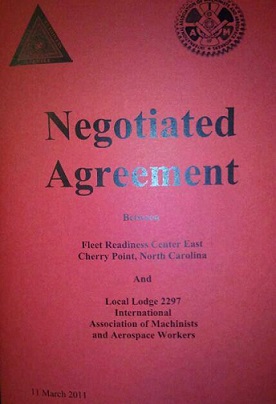 THE FINALIZED CBA FRCE AND LL2297–EXP. IN 2018
FRCE CBA PUBLIC-LAW-CHANGES MARCH 2016
MARCH 2016_MOA_EXTENDING CBA
DOD'S RESPONSE_ROLLOVER AGREEMENT DATED 8 APRIL 2016
REMEDY TO DISAPPROVED PROVISIONS
REMEDY DISAPPROVED-ARTICLE 8
REMEDY DISAPPROVED-ARTICLE- 9
REMEDY DISAPPROVED-ARTICLE- 29
REMEDY DISAPPROVED-ARTICLE-31
MARCH 2016 EXTENDED_CBA_SIGNATURE PAGE
AUGUST 19, 2016 DOD_APPROVAL – LETTER
MAY 6 2014 2 YEAR EXTENDED CBA
2014_CBA – APPROVAL LETTER DOD REVIEWER
2014 SIGNATURE PAGE EXTENDED-2011 CBA
2013 MOU(S) / MOA(S) REGARDING "FURLOUGHS"
FURLOUGH_MOA_DLA_AVIATION
FURLOUGH_MOA_DLA_DISTRIBUTION
FURLOUGH AGREEMENT FRC EAST
CLARIFICATION OF INTENT METHODS AND PROCEDURES
THE CBA_FRCE/2297 POWERPOINT TRAINING PRESENTATION
PRACTICES/MISC. MOUS AND MOAS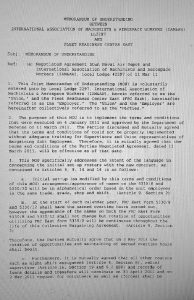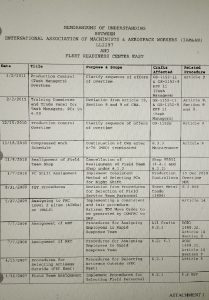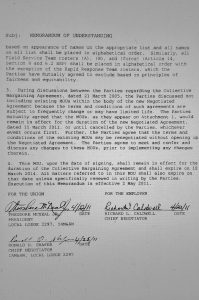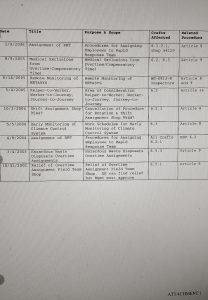 DEFENSE LOGISTIC AGENCY WRITTEN AGREEMENTS
DLA REPRESENTATION CERTIFICATE
JUNE-7-2013 DOD – APPROVAL-LETTER
CBA DLA AVIATION/DISTRIBUTION

THE 2013 CBA LL2297 & DLA A/D
DLA_CBA_TRAINING_ARTICLE-9_OVERTIME
MISC. WRITTEN AGREEMENTS BOTH BARGAINING UNITS
SIGNED MOA COMP-TIME I & I AGREEMENT
MOVEMENT (BUES)_&_WORKLOAD TO NEW_RIVER_2015

SIGNED MOA_UPDATING_RE-ORG 2014 VERSION

DOD APPROVED – NEW_RIVER_MOU
MOA BEAU SC SIGNED-DISC/ADVERSE
MOA START-TIME DLA
DLA DISTRIBUTION WELLNESS/FITNESS PROGRAM_MOA
DLA AVIATION WELLNESS AND FITNESS PROGRAM_MOU 
MORE RELEVANT MISC INFO
LABOR TERMS AND DEFINITIONS 
GLOSSARY OF TERMS AND CONCEPTS
Wilbert K. Woods, Lodge President and Senior Stewards Florence McKinney of DLA Distribution, FRC East Stewards Paul Spinner and Walter Doyle attended classes at the William W. Winpisinger training facility at Placid Harbor, Maryland the week of June 21-26.
The class was designed to give participants the knowledge and skills to effectively engage in the Collective Bargaining process in the federal sector. In the federal sector the scope of bargaining is limited and matters such as pay and benefits are decided by existing laws and congress. Both the Negotiated Agreement between Local Lodge 2297 and the Fleet Readiness Center East and The Negotiated Agreement between Local Lodge 2297 and DLA Aviation/Distribution are scheduled to expire in the spring of 2016. Congratulations on this noteworthy achievement.
MORE ABOUT NEGOTIATIONS
Question: WHAT CONSTITUTES A COMPELLING NEED?
Answer: A compelling need exists for an agency rule or regulation concerning any condition of employment when the agency demonstrates that the rule or regulation meets one or more of the following illustrative criteria: (a) The rule or regulation is essential, as distinguished from helpful or desirable, to the accomplishment of the mission or the execution of functions of the agency or primary national subdivision in a manner that is consistent with the requirements of an effective and efficient government. (b) The rule or regulation is necessary to ensure the maintenance of basic merit principles. (c) The rule or regulation implements a mandate to the agency or primary national subdivision under law or other outside authority, which implementation is essentially non-discretionary in nature.
NEGOTIATIONS GOING NOWHERE? SOMETIMES YOU JUST NEED HELP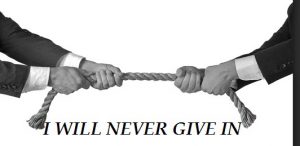 Collective bargaining mediation is the voluntary process in which a third-party neutral assists labor and management in to reach agreement on a negotiated collective bargaining agreement. Mediation is a tool through which the federal government supports sound and stable labor management relations. As neutrals, FMCS mediators provide a third-party perspective and leverage the expertise of the skilled negotiators at the table to address the core interests of the negotiating parties. During negotiations, a mediator uses his/her knowledge of the industry, similar negotiated settlements, the parties, and the issues to guide negotiators past potential barriers to settlement. Mediators may offer procedural or substantive suggestions and recommendations throughout the process. However, a mediator does not have authority to impose a settlement or to determine contract terms. The FMCS receives appropriated funding to provide its labor-management services. There is no charge to the parties for collective bargaining mediation.
WANT TO KNOW MORE?

SAFETY COMMITMENT AGREEMENT
RENEWED-ALLIANCE-AGREEMENT-11-30-2016